Select your Facembrace® Comfort Accessory for Sleep Apnea
Identify a model, a color and a size that fit your needs and your personality
What type of CPAP Mask Do You Wear?
  Select an option below
How to Choose the Right Size for You
  Use the chart below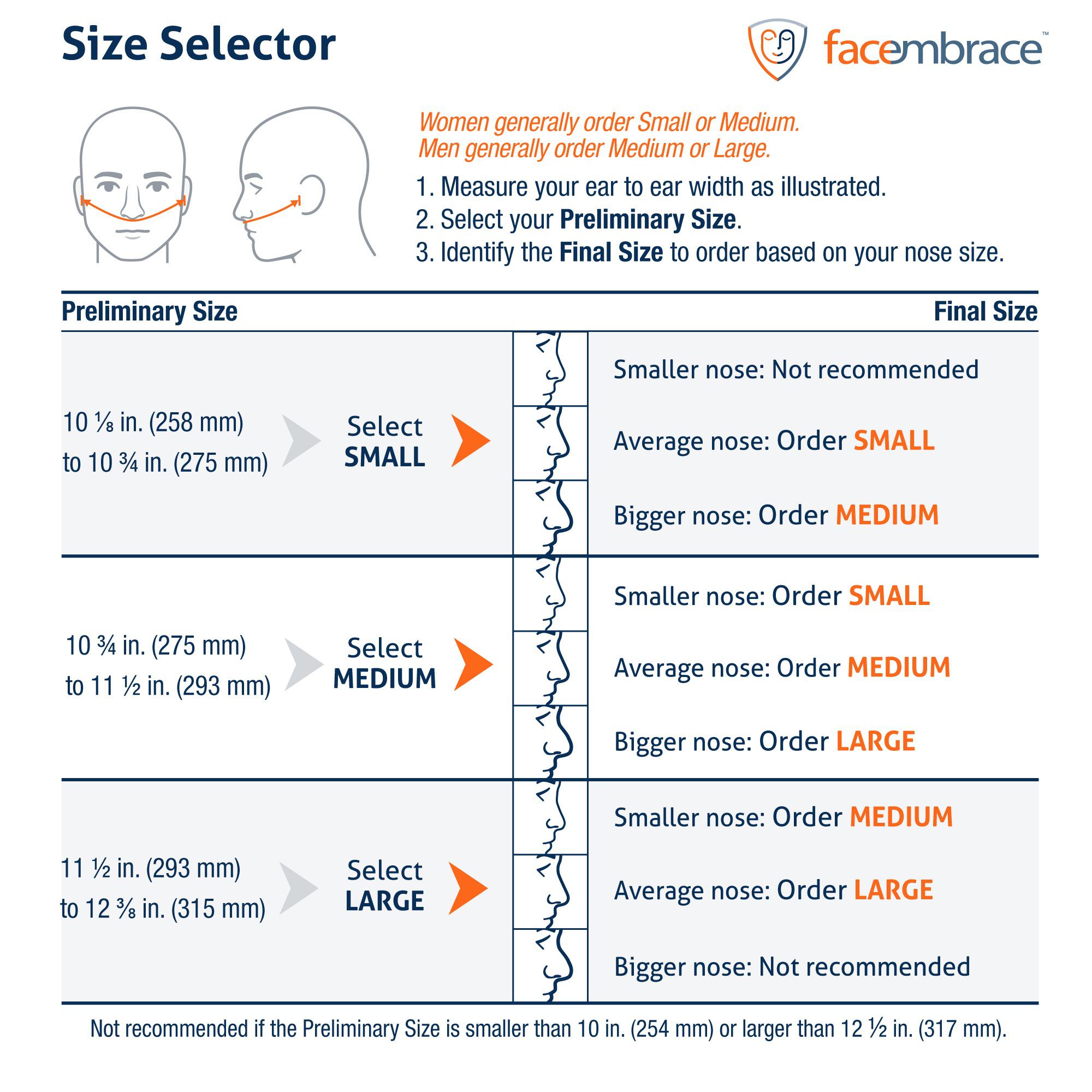 Still Not Sure About Your Measurement?  
Print out our detailed Size Selector PDF and watch the video tutorial below so you can select the nasal Facembrace that is best suited for your face.