Caring for Your Facembrace comfort accessory
The Facembrace is reusable and designed to last. The better you take care of it, the longer it will take care of you. 
Please carefully read and follow the instructions below.
1. If you are trying your Facembrace for the first time, wash it before you use it.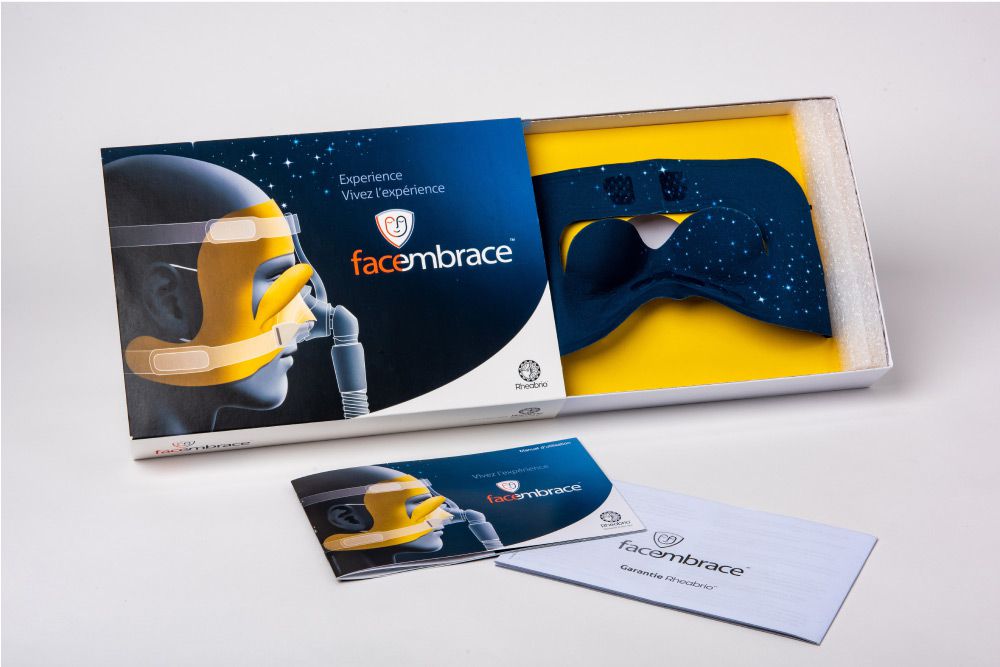 2. Check the water temperature: it must never exceed 86°F (30°C).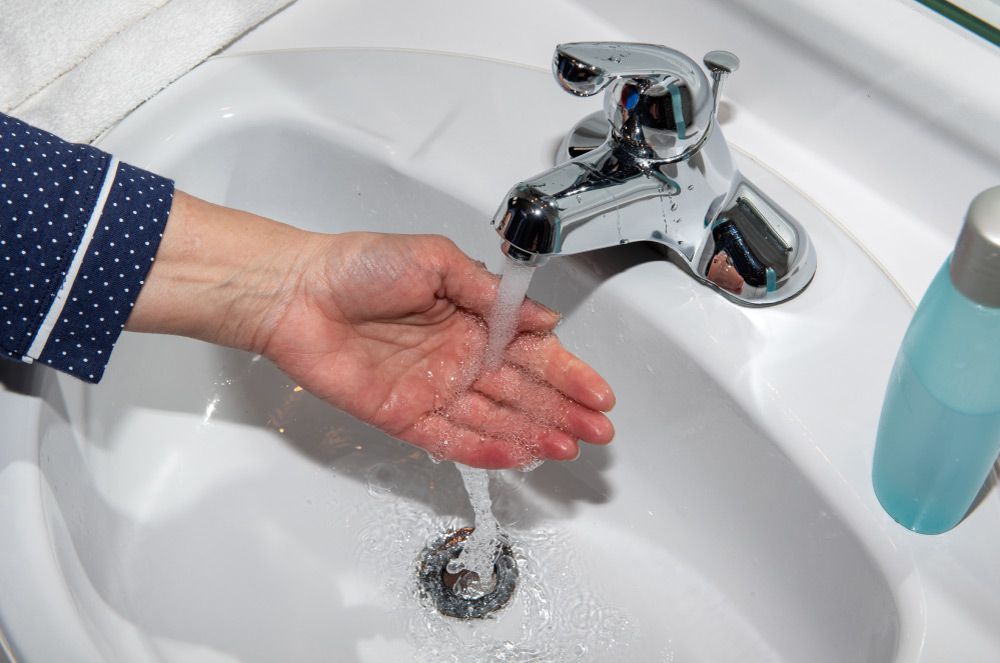 3. Wet your Facembrace and add a mild, fragrance-free liquid detergent.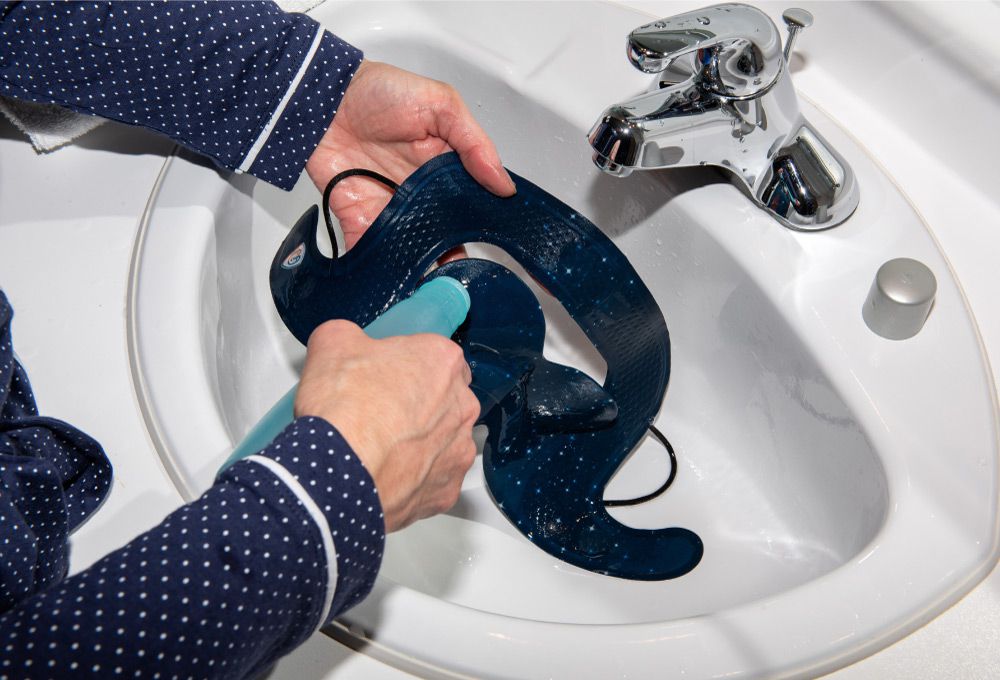 4.  Handwash carefully without rubbing.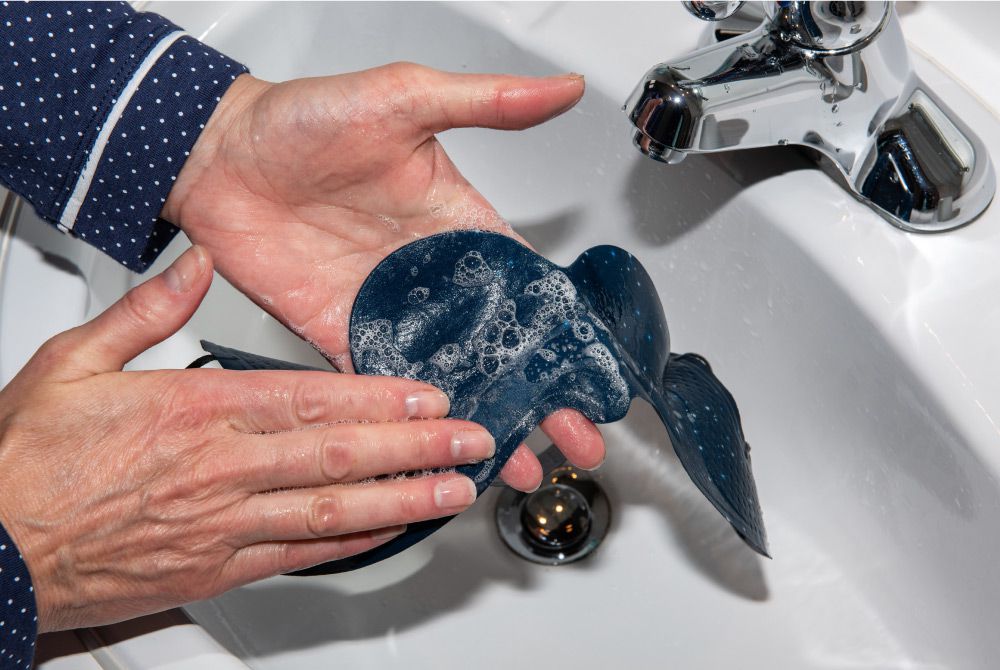 5.  Rinse thoroughly with clean water, especially the nasal padding.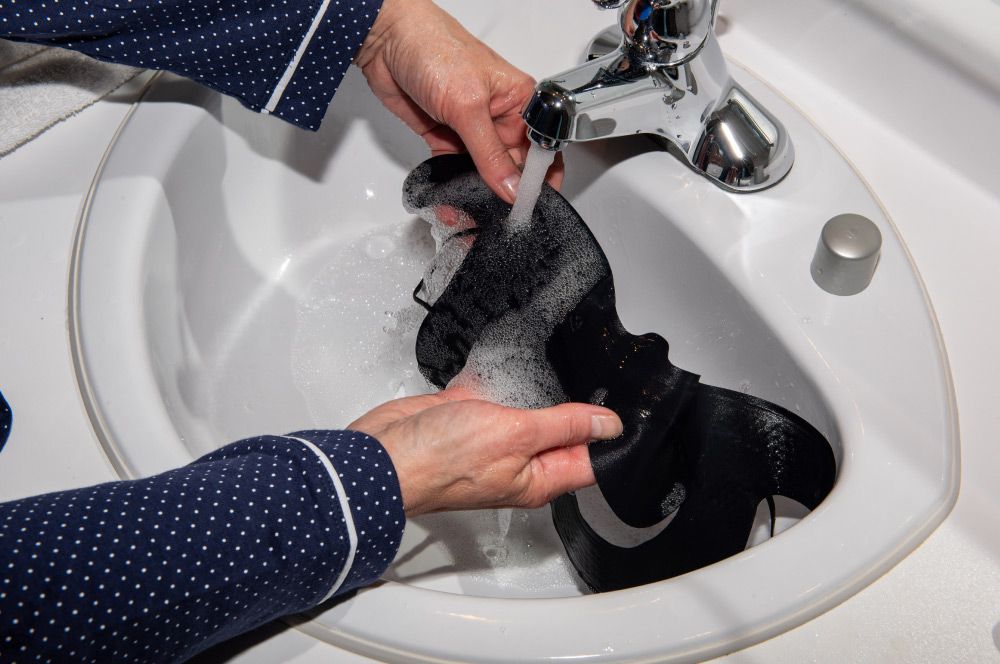 6.  With a clean towel, pat dry the Facembrace, particularly the nasal padding,  to remove any excess water; do not wring dry.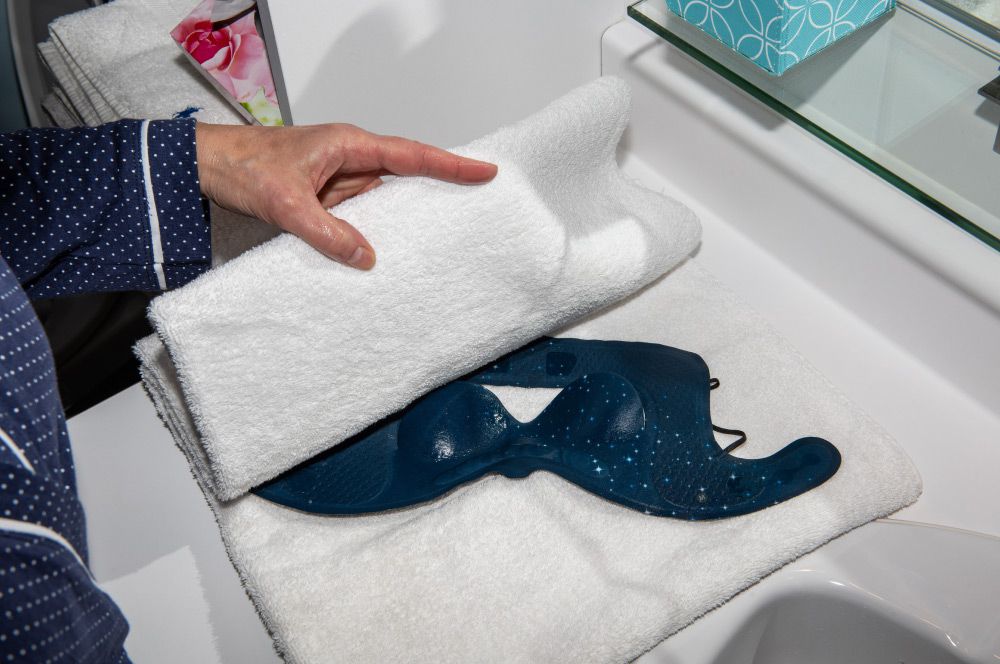 6.  Hang from the elastic band at room temperature between 68 and 75 °F (20 and 24°C) in a well-ventilated area. Once dry, store in a clean place, away from heat.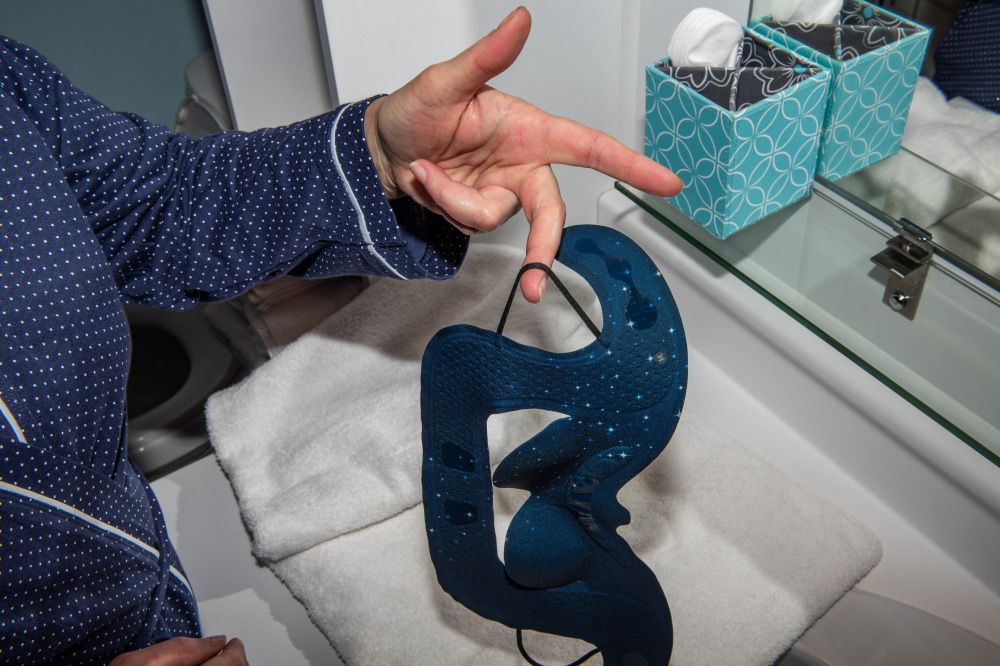 Handwash

Hang dry

Do not tumble dry

Do not wring

Do not iron

Do not expose to heat